COLLABORATIVE
CONSTRUCTION
SOLUTIONS
CENTURION HAS THE EXPERTISE OF A TRADITIONAL GENERAL CONTRACTOR COMBINED WITH A CONSTRUCTION MANAGER.
At our core, Centurion is a commercial general contracting firm. But, we're actually much more. Our goal is to go beyond industry standards and overachieve with every project while also keeping safety at the forefront of our accomplishments. We want clients to know that at every point we're making decisions that will benefit them for years to come.
OWNER REPRESENTATIVE SERVICES
PRECONSTRUCTION SERVICES
GENERAL CONTRACTING
CONSTRUCTION MANAGEMENT
Overall project oversight and management services
Specialize in commercial renovation, tenant improvements, and ground-up construction projects for commercial office, retail, institutional, education, industrial, and warehouse
Service optimizes overall quality with minimal cost and time impacts
Allows integration starting at the design and planning stages
Offers capabilities of fast-tracking projects utilizing the design-build approach when engaged at the inception of a project
Assist clients with managing and protecting contract rights during the construction and contracting process
Issue Request for Proposals (RFP's) for design and construction
Attend weekly construction meetings with contractors and subcontractors and site visits to observe construction progress and quality
Assist in real estate acquisition, pro forma and financing analysis
Budget development and milestone scheduling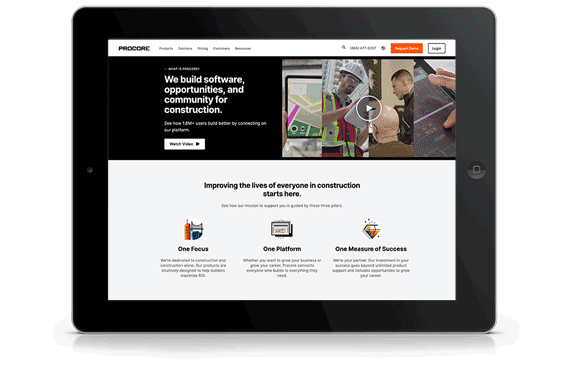 As a company committed to making projects efficient for our team and clients, we place a large emphasis on technology. We utilize Procore, the construction industry's leading management software, to effectively maintain all projects through a singular collaborative platform.
Integrated Project Delivery
We approach projects with a mindset focused on logical integrations. For a space to reach its full potential, our team places a large emphasis on collaboration between all relevant entities and establishing goals on the front end. Through integrated project delivery, we streamline design processes, minimize costs and increase efficiency.