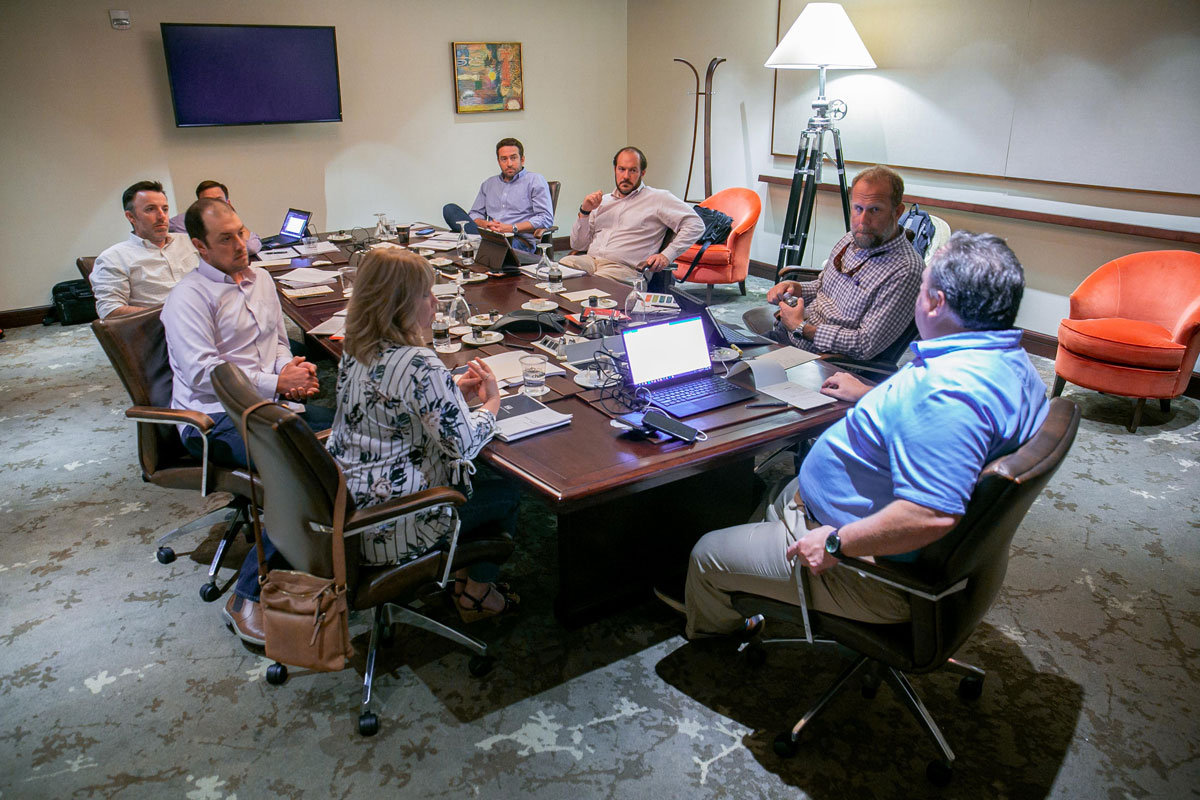 As a company, Centurion Construction Management believes that improvement never stops. We're always working to achieve new goals, set higher standards and reach our full potential. Improvements require effort, and our team never backs away from a challenge.
With these ideals in mind, our team recently completed a two-day retreat to outline the company's vision and plan to move Centurion forward. 
We worked with FMI, a construction consultant company, to perform comprehensive analyses on our internal and external activities. Based on assessment regarding our team members, partners, architects, subcontractors and industry peers, we received invaluable feedback on our performance and how we can be an agent of change in the construction industry. 
After an initial review of FMI's findings, team members were assigned to break-out sessions to identify and develop strategic initiatives to help shape the culture we hope to cultivate. By reprioritizing our core values and mission, we know exactly what we want our future to look like.  
"Our team walked out with a renewed spirit and energy," said Chad Guzzardo, principal of Centurion Construction Management.  "We got an amazing sense of who we are as a company and the impact we can have. Centurion can really affect the industry as a whole and change the perception of commercial construction." 
The one main takeaway from our retreat is simple – Centurion is different. In an industry where challenges and frustrations are commonplace, we strive to build partnerships with our clients that are rooted in compassion, empathy and mutual respect. This retreat set the course for Centurion's future, and we can't wait to get there.